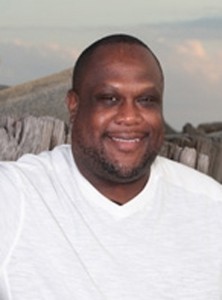 Dana Coleman's artwork has reached international status. With his contribution to the "Priscilla Project", his work will be featured in documentaries and history books throughout the world.
A graduate of Trident Technical College, in Charleston, and the University of South Carolina, in Columbia, Dana is pursuing his dream as a professional artist. "I love the deep rich colors of the Charleston area and the way the light and shadow play on the beautiful sunsets, marshes and buildings. These are the things I enjoy painting," says Dana. "I am fascinated with the rich architecture in this beautiful, historic city."
Dana's preferred medium is acrylic and oil on canvas. His Charleston art collection includes: fine art prints, original paintings, framed art, portraits, canvas paintings, murals, limited edition posters and giclees.
Dana still lives in Charleston and continues to use his talents to show its beauty. "God and my family are my first priority, and my inspiration. I would also like to thank my loyal collectors and enthusiasts for making me a successful Charleston artist."
God Bless.